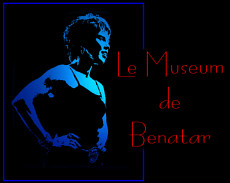 In Stores Now!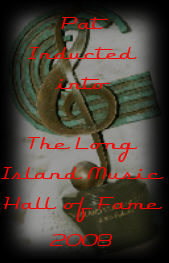 Along with the Day Gig single on the Trace label, Coxon's Army represents some of Pat's earliest known recordings.

It was recorded in conjunction with a never aired PBS special. As such they are both very desirable collectors items and extremely difficult to find, but not impossible. If you look closely at the picture above, you may recognize the gentleman on the right, in the plaid jacket, as Roger Capps, who played bass for a number of years in Pat's band.

Coxon's Army Live From Sam Miller's Exchange Cafe, 1974
Another album of interest is a holiday recording of the Lindenhurst High School Choir from Pat's senior year. On the album "Patti Andrzejewski" performs a solo of The Christmas Song. A rare, early glimpse of an exceptionally talented singer.

Lindenhurst High School Choir
1970-1971
PROMO DISCS
Heartbreaker, single
front and back cover
1979
Japan
Special D.J. Copy, LP
front and back cover
A compilation of cuts from In the Heat of the Night and Crimes of Passion.
1980
Japan
Front and back cover
of press kit for
Special D.J. Copy LP
Japan

Promo sticker for
Crimes of Passion
1980
Australia
12" SINGLES, COMMERCIAL
We Live For Love
(with poster)
1980
UK

We Belong
1984
UK
We Live For Love
1980
Australia
UNAUTHORIZED RELEASES (BOOTLEGS)
Chipshots and Live From Hell are the only two known vinyl bootlegs, both featuring live performances. Live From Hell had a limited issue of 500 copies and contains Pat's performance, probably taken, from her HBO concert special. Chipshots contains six songs from an undetermined source, with the same program on both sides of the disc. It surfaces occasionally at record shows and in the pages of Goldmine.
It's not Murder, She Wrote; but there is a mystery involving Pat and a missing butterfly.
Click here to find out more about "The Crimes of Passion Caper."